You have
just entered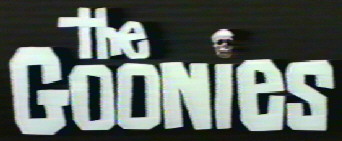 The Best Goonie Sound Site on the Web
(10-22-06)...Site moved to http://goonies.bravehost.com/ Check it out and let me know if there are any problems!
This site is run by Will Kouf.
Goonie Logo provided by Colin Root of The Goonies Webpage.
Send all questions and comments to my email below.
This page was last updated on Sunday, October 22, 2006.
©2001 chunk1632@hotmail.com